DANCO Screen Service is a family run business and has been serving The South Bay ~ Los Angeles Area, for over 30 years.
All of our window screens and screen doors are custom made allowing DANCO to achieve complete customer satisfaction.
We are also very happy to announce that we sell the Genius brand retractable screen doors and window screens, which will dramatically enhance the appearance and function of your home.
They improve the look and view of your home. Retractable screens can be installed on virtually any opening. French doors, entry doors (in swinging or out swinging), sliding doors, patio doors and windows.
Retractable screen door systems are terrific for those door openings that you only need insect protection some of the time. They utilize the technology of roll up blinds, but updated and advanced to work vertically or horizontally.
Genius has a recessed mounting system which makes it seem almost invisible.
Regardless of application a Genius retractable screen door will look attractive within your existing door frame. We provide the most experienced representatives, best installation, best selection and best prices. We care about the environment. We provide free pick-up and disposal of the old window and screen doors, we recycle them and we use green products wherever possible.
Our goal is to provide the best possible products and service at a fair and reasonable price. We provide free estimates, modest prices, with an honest and dependable service. We appreciate and depend on our many loyal customers who are our greatest assets and we love your referrals.
Thank you for supporting your neighborhood small business.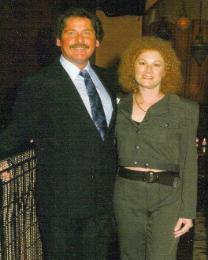 *Although we have listed our business address we highly recommend that you call us before coming by and make an appointment. There isn't always someone here to greet you and we would hate for you to make the trip over and be disappointed. Please make sure that you call first.
Thank you.
Danco is as good as it gets!!! Great Service. Great Follow up. Great Installation. Great Products. Period. They were on time, clean, neat, in and out Im a customer for life. Thanks Dan and Sandy
Great people to deal with. They made getting the screens that I needed easy. Very professional, friendly and on time. A job well done Danco.
Quick, efficient and friendly. I would highly recommend Danco to anyone I knew who needed screens.
Loved how the new screen door just slides so easily. Efficiency.
They were on time for the two appointments we had and the woman who scheduled them was pleasant. They completed the job in a timely manner. Love my new sliding patio door.Terrific service.
The service and attention to detail is outstanding. I have used Danco twice and  have recommended them to some of my friends.
Danco Screens went over and above to assist in fitting for my home.  The owners were knowledgeable and courteous.
These folks are wonderful.  They gave me a very reasonable quote and the screens came in exactly when they said they would. They came and installed them promptly and I love my screens!
Dan was very easy to work with.  He came out, ascertained what needed to be done, and had me turned around in just under a week (he had to custom make our over sized screen doors). Additionally, I spoke with some of my family and apparently I got a pretty good deal.
I have done business with Danco for many years and have found them to be professional, courteous, and timely.  They have replaced screens for several windows and sliding doors.  Work was done in a timely manner with no interruption to my family.  The screens are of excellent quality.  I highly recommend them.
I was very happy with this company and I felt that I should let you know. I purchased 10 window screens and 2 sliding patio doors. The owner Danny was the person who I dealt with. His knowledge and expertise helped make this easier than I anticipated. Everything looks beautiful. Both doors slide so well and the screens fit nicely. By the way, I got two other bids and Danco's prices were right in line. Bravo and thank you Danco for a job well done.
Danco Screen Service installed a brand new sliding screen for our Patio Doors and it was perfect.  Custom made and easy to open, close and lock.  Have been dealing with Danco for about 10 years and their service is impeccable.  Quality materials always and punctual.  I would recommend Danco in a heart beat to family and friends.
A great place to get broken or torn screens repaired. Fast service, quality workmanship, and friendly staff, all at a great price. I had to replace several screens last year, and Danco did them quickly and efficiently, so I returned this year, and had another screen replaced. I can definitely recommend Danco for anyone needing help getting their screens fixed or replaced.
I am a residential project manager and had a client who needed screens and frames replaced for the entire property. I know as well as the next person that Yelp reviews can sometimes be either self promoting or an unfair sabotage. I had a few companies come out to offer an estimate and ended up going with Danco. Not because of price or product quality but because of experience and customer service and found every aspect of their service to be some of the best I've used in the area. I would not hesitate to call them again and in fact am about to do so for another property. Thank you Danco!
I only had to have one screen repaired.  The owner, Danny told me it would be much cheaper to come in then have them come out (as it was only 1 screen).  I made an appointment for the following day at a time that was mutually convenient.  Danny was there and waiting for me when I arrived.  He measured the screen gave me a quote, explained some extra cost options which he did not recommend and then asked when I wanted it.  I stated that I would like to wait.  Danny said that it would not be a problem and made up a complete new screen in about 15 minutes.  He then asked if wanted to retain the old screen (which had a bent frame after falling off of a third story window onto a driveway) or have him recycle it.  I let him recycle the frame materials.
I was very pleased with their service.  They were honest, reliable, very nice people and would recommend them to anyone needing their service.  Thank you Danco!!! I'm about to do so for another property. Thank you Danco!
Very nice people. I gave them the measurements of my screen. Danco made the screen, but my measurements were wrong.  They made another for me at no extra charge that fits perfectly. High quality material and professional work. I highly recommend them.
I had a new over sized screen on my patio door redone by Danco many years ago and was pleased with their work and their service, so when I needed a replacement, I called them and once again was very pleased.  They were very professional, came to measure and install at the time they said they would and were efficient and neat in their installation.  I would highly recommend them to anyone.
Great folks to deal with. Had a sliding screen door and a window screen  replaced. Super communication, on time installations. Delivered a quality product with very professional installation.  Highly recommend.
I have had Danco take care of our screens through out the years and now had them do a doggie door for me. They are very professional, go a great job and are always on time.
I have used Danco Screens twice.  Once for repairs and also for new sliding doors.  They do a great job and I would recommend them to anyone looking to replace or repair screens.  Very prompt and polite.
After working with this company again in the last two weeks, I decided it's time to write a review. About 3 years ago, Danco Screens replaced all the window screens and two sliding screen doors in my home and I'm happy to say that after all this time, my screens still look and work great! I had called various places looking for screen replacement services and a lot of them sell the parts so you can do it yourself, or require you to bring your old screens or the measurements in - I didn't have the time or the patience for that so those were not viable options for me.   When I called Danco, Danny gave me the run down on what they do and what to expect, which was much more in line with what I was looking for.  He told me that 50% is due on first visit and the remaining balance is due upon job completion.  Upon the first visit, he measured all the windows and the two sliding glass doors. In all the places I've lived, I have always had those sliding screen doors that are flimsy and get stuck or broken when you try and open and close them, so when he recommended going with the heavier duty screen doors, I decided to pay the extra amount for them.  Upon their second visit, they installed everything and gave me a crash course in pulling the screens out properly and how to replace the wheels on the door screens later down the road, if necessary.  After they were finished, I paid the remaining 50%. I must say, almost 3 years later, it's a breeze opening and closing my screen doors (and I haven't needed to get any replacement wheels either).  My window screens are holding up great!  I've contacted them to replace screens on another property since then.  Overall, I am very satisfied with the products and services Danco provided and will reach out to them for business services in the future.
I had a really terrific experience with Danco Screens. I wanted to get a good number of window screens as well as pet guards. I poked around on the internet for a bit before I came upon their website. Dan came out a few days later and measured everything to make sure things would be exact. Then he came back a week later to do the install. Everything went super smooth and they always called the day before to confirm the appointment. The quality of the material as well as workmanship was very professional. I'm happy with a job well done and reasonable prices too.
I just had to let you know what a great experience I had with this company. Danny and Sandy were a pleasure to deal with. Both of them are sweet yet professional. The job was done in the time period that I was told and the appointments that we had set were also confirmed by Sandy, which I really appreciate as I have so much going on that sometimes it's hard for me to remember everything. I have already referred them to two of my friends who told me of their wonderful experience as well with Danco. I would recommend them to anyone who needed a screen service.
I have used Danco Screens more than once and keep using them through the years as I need them. They have done re-screening of my doors and changed the wheels and locks as well. The last time I had them come they took away all my old screen doors and replaced them with new ones. I needed to have this done for a long time and glad that I finally did it and I honestly wouldn't have had anyone else do this but Danco. They do a great job at a reasonable price. They keep their appointment dates and have always been on time. I have had them do work for a few of my neighbors as well, who told me that they were very happy with them too and I just wanted whoever is reading this to know.
Just had screens installed at my house last week.  I was impressed as they came & measured my windows, then they came back a few days later and installed all the screens. The process was seamless! Danny, the owner was polite, courteous and kind. When using another service last year, It was such a hassle, I had to bring the screens to their location, wait in line then I had to go back, pick them up and install them myself.  Using Danco Screens is far more superior and you will receive a custom, perfect screen for every window! I highly recommend Danco Screens and will be using them again in the very near future.
I had a back screen door replaced by Danco a few weeks ago. They did a great job! Professional, on time and courteous. Thinking on getting the front door done too. Nice mom and pop business you can count on! Thanks Danco!
I found Danco screens from Yelp and am completely satisfied with the results. Danny showed up and took measurements for the screen door and sun screen I wanted. He explained the different quality screen doors they offered and which would be best for our needs. Everything came back very fast and was installed with no issues. I would definitely use them for any other screen issues I have around the house.
Had Danco come install a new rear screen door and the job was done in a timely and courteous manner. Definitely going to use them again.
It is nice to have experts close by. Great product and great service.  Danny delivered on time as promised and we are extremely happy with our door.  You can count on Danny.
Danco Screen Service was able to provide a new screen for a very large sliding door. Danny placed the screen door handle in a custom location so not to interfere with the existing sliding door handle. This is awesome because on the existing screen doors, there is annoying handle interference. The new screen looks like it came with the existing door. I should have replaced them all! All prices and product details were thoroughly reviewed and confirmed upon order placement. Installation was fast and easy!  I would definitely recommend Danco Screen Service.
Danny and Sandy are a great team.  We have used them for years on our rental properties, family homes, as well as our own home.  They are professional and knowledgeable!  They schedule a time to come measure and within 2 weeks you will have good quality products at a very fair price.  I love that they come and measure every window and install them.  If something does not fit right, Danny will correct the problem even if it means he has to rebuild the screen. Many thanks to both of them.  We will continue to use them for as long as they are available. BRAVO!!
I have an old sliding glass patio door that was made in the late 1950's. It was necessary to have special screens made because of the unconventional size of the door, Danny of Danco Screen was prompt in coming to give an estimate and informed me that it was not necessary to just choose a silver frame which was the color of the older door. He made two sliding screen doors, they both worked perfectly and I highly recommend Danny for his helpful professionalism.
Danco Screen Service = Fantastic service, great pricing, professional installation and follow up. We added two new custom door screens to our home and could not be happier.  Wife asked what took me so long to do this?  I have no good answer after doing business with DANCO. Danco should be your first choice!
Great folksie family run business who know what they're doing and perform in a timely manner. Price was fair and quality was high. The new screen door wil
Rancho Palos Verdes, Rolling Hills Estates, Palos Verdes Estates, Palos Verdes Peninsula, Torrance, Redondo Beach, Carson, Lomita, Hermosa Beach, Manhattan Beach, Gardena, Lawndale, El Segundo and all the other surrounding areas in the Los Angeles, South Bay area.